10 W Ferry St
New Hope, PA
Logan Inn features modern-day luxury in every single facet of a wedding venue. Opulent design balanced with a warm atmosphere and delicious food results in events that exude style and authenticity. A Logan Inn wedding shares the common thread of all Landmark venues, allowing guests to truly submerge themselves in a setting filled with history and luxurious design, accompanied by an unmatched level of hospitality.
Logan Inn's unique features- reclaimed wood ceilings with a twinkling light chandelier, eight-foot confetti art on fused glass windows, and the dramatic stone flooring couples with a cocktail space and whiskey lounge- create a beautiful wedding aesthetic and thoughtful experience.
Photo Galleries

- Grand Ballroom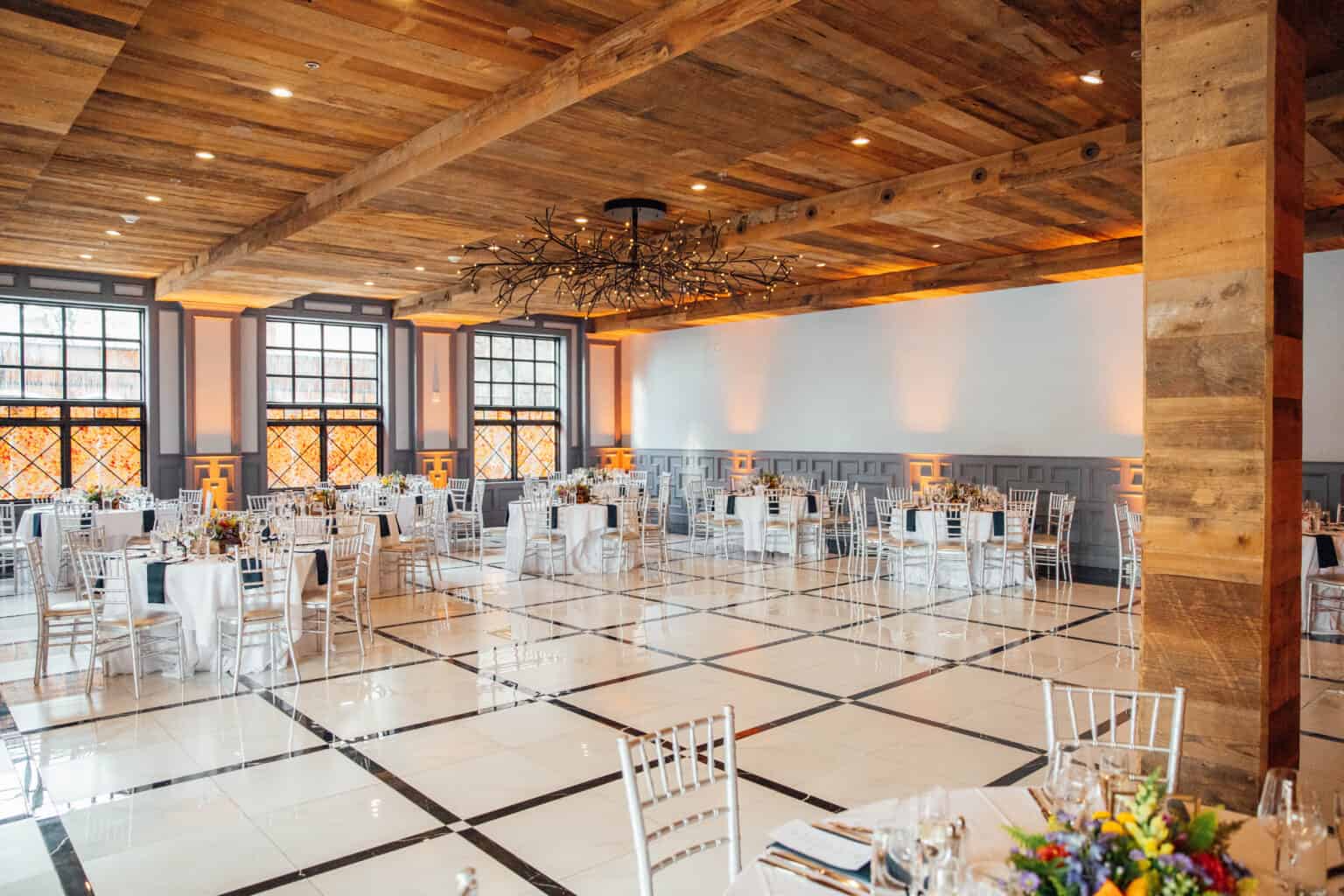 Accommodations

at Logan Inn
Consisting of 38 rooms, each are uniquely appointed and distinct, but all sharing our enthusiasm for architecture, art, design, and colorful luxury. The rooms come in multiple layouts and sizes, from single-beds to suites, providing options that will match anyone's needs.
Photo Gallery -

Camille & Zach's Wedding
Camille and Zach started off their wedding day by getting ready in the hotel rooms of the Logan Inn, then made their way down the aisle in the event space, and finished it all off with their reception in the same room they tied the knot. It was a beautiful way to pay tribute to their love and future together. The twinkling chandelier in the event room added the perfect touch to this romantic evening, making it an unforgettable day.
Captured by: Candid Moments Photography
Established in 1727 and steeped in tradition, the Logan Inn stands as the oldest operating inn in America. After two years of construction, Landmark Hospitality completed an expansion and renovation of the property, transforming it into a boutique hotel experience with curated entertainment for travelers and locals alike. The revitalized inn joins Landmark Hospitality's diverse pro folio of adaptive reuse projects across the trim-state area.